---
---
Welcome to the
Student Hub!
---
The Student Hub is your go to page for everything MSSS! Whether your looking for applications, photos, governing documents or club info! Are you looking for more info on how to get involved with social sciences at Mac? Or info on upcoming events? Than you found the right place, this is the MSSS student hub!
---
Check out all our:
that the MSSS provides!
March
February
January
December
FIRST YEAR
SURVIVAL GUIDE
---
We know how tough your first year can be, so we've created this book to guide you along the way. We break everything down for you, from who we are (the MSSS), to where you need to go, and even how you should study! We want this book to be your GO-TO for all your McMaster needs.
Click Here
---
Twitter
Friday, October 19th, 2018 at 4:57am
Cake cutting is happening in LRW Lobby tomorrow at 2:30-3:30 come out for some FREE cake & celebrate the 50th anniversary of the faculty of Social Science! https://t.co/KaSqSKYCOw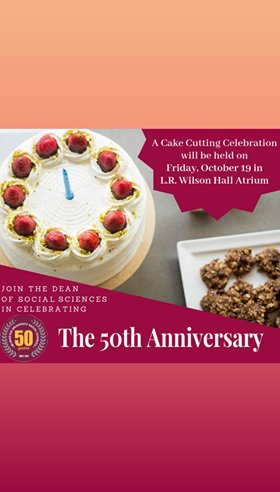 Instagram
The access_token provided is invalid.